The Bra Fit Challenge
ARE YOU READY TO TAKE THE CHALLENGE?
You would never leave home in the morning in a pair of shoes that made your feet feel unsecure and lost, or so small that you feel like you are going to burst out of them, so why is it that an astonishing 80% of us women in the UK are wearing the wrong bra size?
Wearing a bra is a part of more than half of every day life for most women, so it's important that you are wearing the correct size for optimal comfort. We've been talking to our expert in-store Lingerie fitters who have shared some of the industry's top advice when it comes to finding the right fit, and some of their secrets are strap-dropping!
---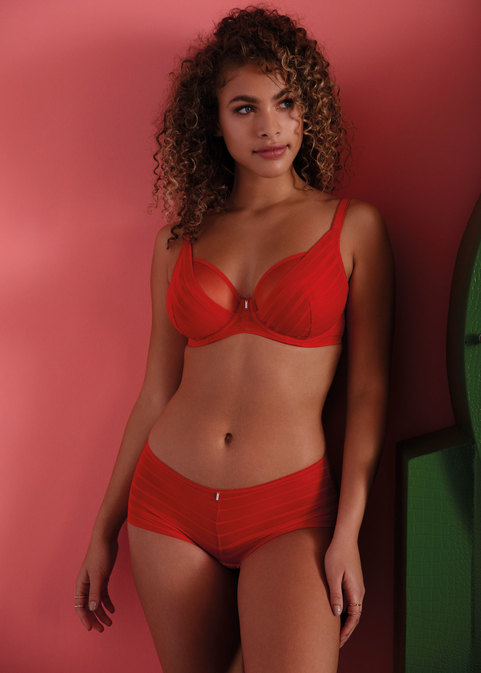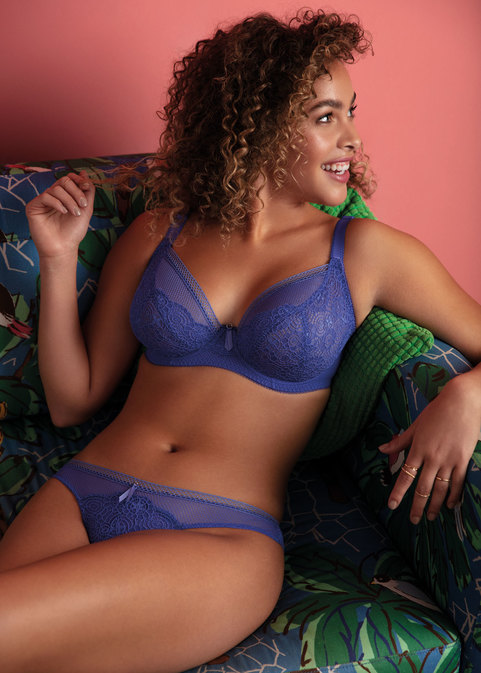 NO TWO BRAS ARE THE SAME
With no stream line fitting in the Lingerie industry, no two bras fit the same. A 32C bra manufactured in England will not necessarily fit the same as a 32C bra manufactured in Japan, that's why it is important to try on and be professionally fitted for each purchase.
SAGGY NECK? HOOK IT UP!
Wearing a bra that doesn't support your breast tissue can not just effect your comfort levels, but it can actually effect the appearance of other parts of your body. As well as causing premature sagging and deep creases, wearing the wrong size can also cause strain on your neck and throat muscles, meaning even the most luxury decolletage creams won't be enough to do the trick. Get a professional fit and support in all of the right areas before it's too late!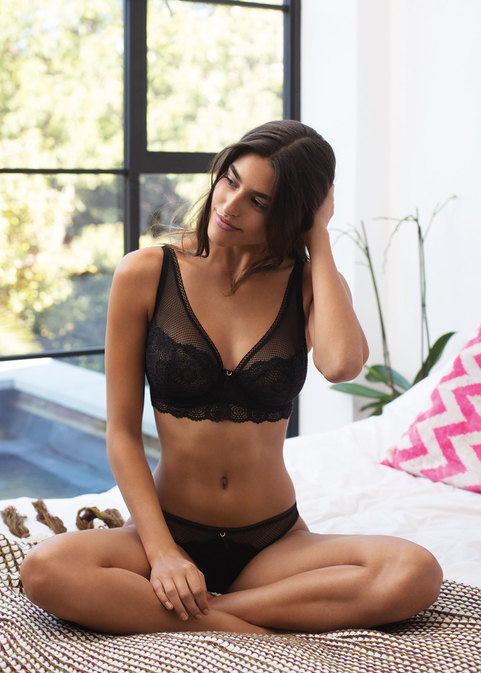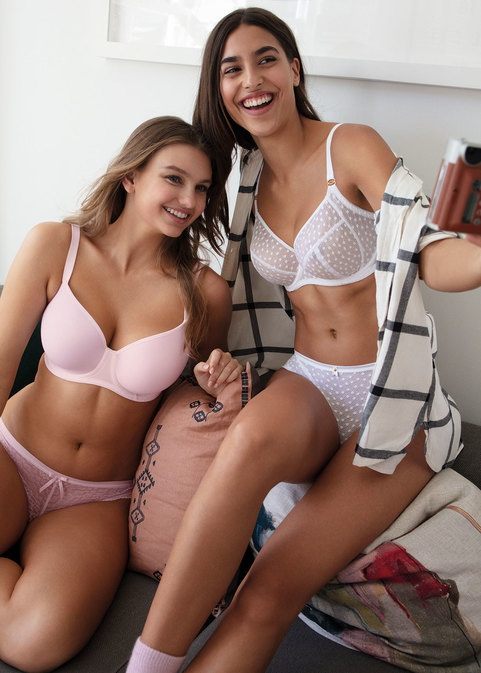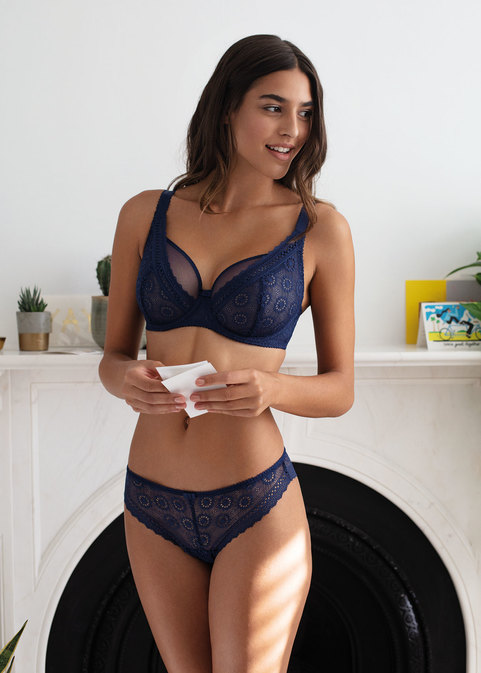 TAKE SOME WEIGHT OFF YOUR SHOULDERS
The age old myth suggests that your bra straps are the support lines that carry the bulk of the weight from your breasts, this is actually very incorrect! 
The right bra should never dig or sink into your body in any place, even on your shoulders. So if you're taking your bra off after a long day and have deep indentation marks or find yourself moving your straps throughout the day to take some pressure off, it's time to go get fitted.
Support for your breasts should come from the band of the bra underneath the tissue, holding it up in place without pulling on any other area of the body, you shouldn't rely on tight straps for security in your cups.
THE FIVE HOOKS
There are five key checks you should make before you purchase a new bra, these are essential to make sure you've got the right fit to help lift your posture and accentuate all the right places in your figure.
Underband – This should be parallel to the floor and secure enough that only two fingers can fit underneath the band
Centre front – should sit completely flat against the sternum
Side wire – this should be flat against the ribcage and never digging into breast tissue
Cup capacity – breasts should sit fully into the cup without any spillage
Bra Straps – these should be adjusted to just fit two fingers on top of each other, which will give the right pressure for your shoulder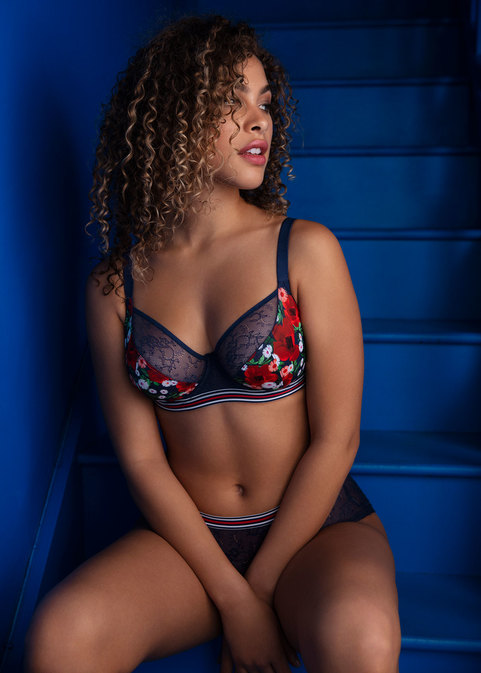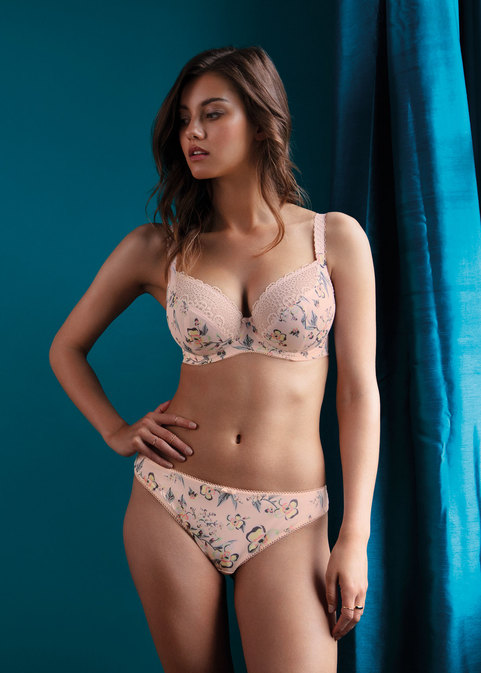 TAKE THE CHALLENGE
It is suggested by experts that you should be getting fitted every 6 months to prevent damage to your breast tissue, this is because your body shape and size changes regularly so you don't want to risk compressing your tissue into a bra that's too small or not providing enough support.
What are you waiting for? Find your fit now!